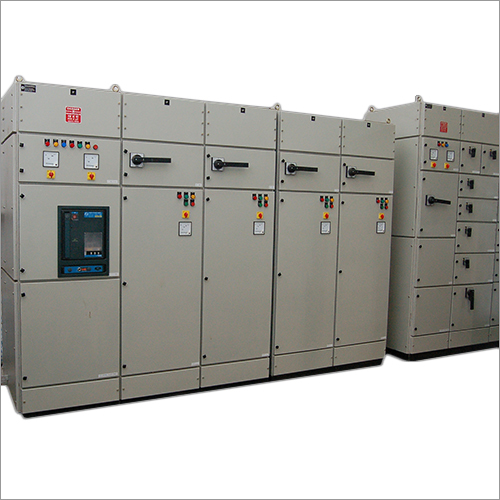 Electrical Panels
Product Code : 39
Product Description
We trade in Industrial/Online UPS, Servo and Electrical Automation, and Electrical Control Panels. Assuring ultimate operator safety, these Electrical Control Panels are manufactured using premium materials and components.

Our products range include Electrical Control Panels, Sub Distribution Panel, Power Distribution Panel, Power Control Center with DG Set, Power Control Center, PCC panels, Power Control MCC Panel, mcc panels, MCC with Direct Online, MCC with fully Automatic Controller, Power Factor Panel, Sub Station, MCC with Remote Control, Indoor Outdoor Feeder Pillar, Electricity Control Panels, Electricity Transformers, AC panels, AC Drive Based Panels, Electrical sub Distribution Panels, Power Control Panels, DC control Panels, Electricity Distribution Panels, Automatic Power Factor Correction, etc. We serve all over in India.
ELECTRICAL PANELS

An Electrical Panel otherwise called a distribution board, panel board or breaker panel is a segment of a power supply framework that partitions an electrical power feed into auxiliary circuits, while giving a defensive wire or electrical switch for each circuit in a typical fenced in area. Ordinarily, a principle switch, and in late sheets, at least one lingering current gadgets or remaining current breakers with over current assurance, are likewise fused. Made with high quality materials to have a long lasting life as well as a cost efficient product.

Contact Us
Shed No- 93/94 B, HSIIDC , Sector-31, Faridabad, Haryana, 121002, India
Phone :+918068211542